Materials handling equipment and systems are indispensable in international logistics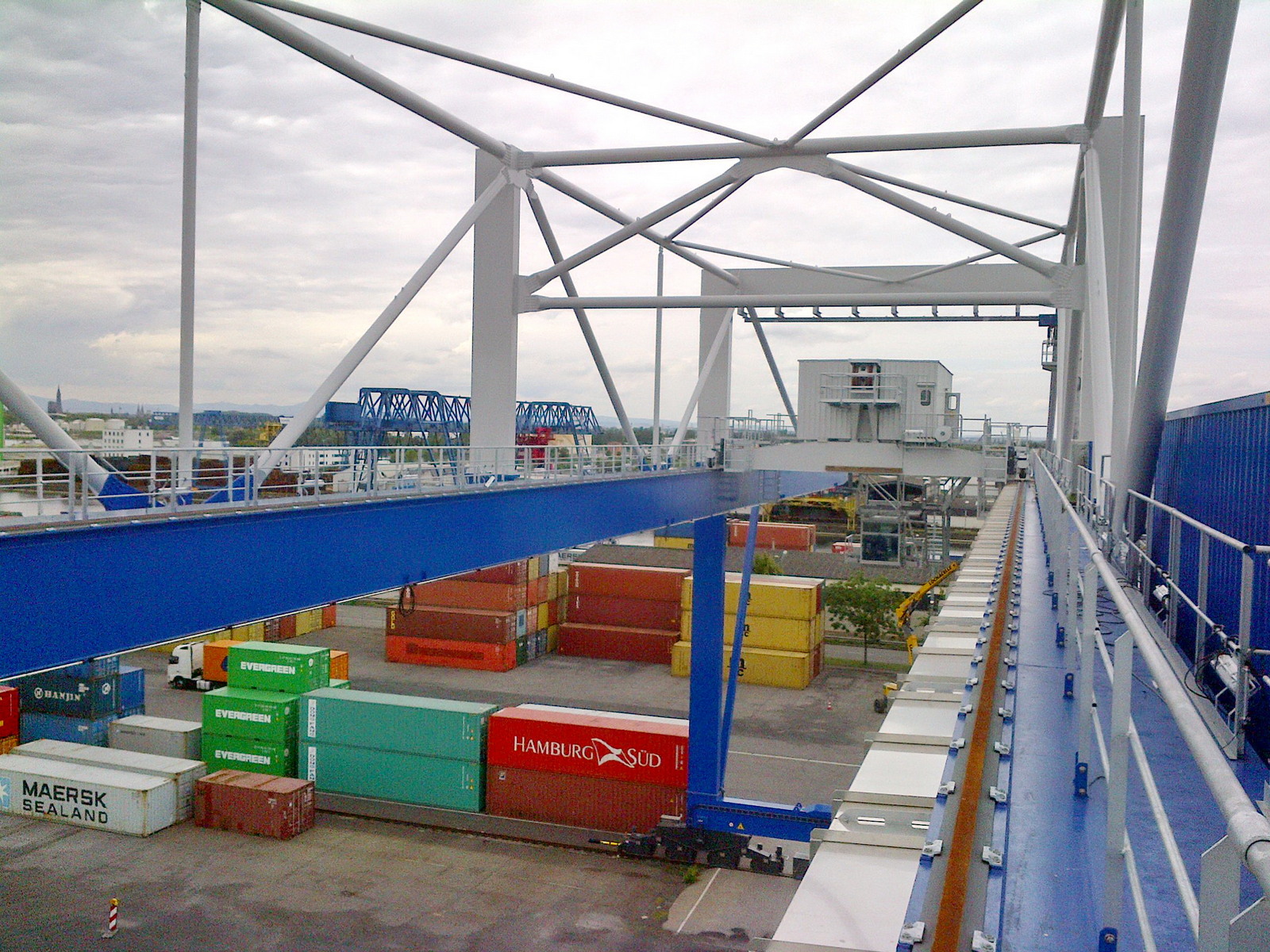 Our materials handling equipment provides reliable logistics solutions to ports, terminals, distribution centres and the heavy industry. It can be automated and energy effective. The objective of materials handling equipment is to handle a large number of units in the shortest possible time in limited space. Modern challenges in designing materials handling equipment are posed by the unloading of increasingly larger ships, increased safety, cost reduction and risk and error prevention in the use of cranes. Saving time and resources is key. Every second counts in load handling, increasing annual productivity. For this reason, container logistics centres and terminals increasingly decide on automation. This allows for adaptation and optimisation of key parameters in the logistics of the computer-controlled terminal. We can handle loads reliably 24/7 and avoid unforeseeable events. Fewer staff is needed and no containers are lost – handling is more predictable and safer.
Choosing the right materials handling equipment
When choosing materials handling equipment, we have to focus on the environment and work regime of the machine. The structure of the materials handling equipment depends on the type of the handled material, i.e. general cargo or bulk material. General cargo is handled individually with lifting devices. We need to know the shape, weight and the main dimensions. General cargo also includes containers filled with bulk material, liquids or gas. Bulk material can be grabbed and transferred, as it contains larger or smaller grains in large quantity. The main characteristic of bulk material is that it changes its form.
Materials handling equipment and systems are determined with regard to the prevailing handling method of material, i.e. ground or above-ground. The equipment's operating area is important – direction, surface, handling area.
Materials handling equipment can also be classified with regard to operation:
- equipment operating with interruptions
- continually operating equipment
With regard to the direction of motion of load:
- unidirectional motion of load (belt conveyors, chain conveyors, elevators, etc.)
- multi-directional motion of load (cranes, manipulators, etc.)
Materials handling equipment with interruptions implements periodically repetitive operations – a stroke is followed by a return stroke. The stroke and the return stroke comprise the duty cycle. The starting and final point of handling can be anywhere within the operating area of the machine. Materials handling equipment with uninterrupted operation enables continuous materials handling. The feeding and collecting happen during movement of the equipment's supporting elements, the starting and final point are fixed or move in line with the materials handling trajectory.
Robotic material handling systems
The latest cranes have integrated modern mechatronics systems that continuously offer more. Machine vision enables image analysis and control of materials handling. Laser measurement systems enable exact positioning of the crane. Location data are sent to the control unit that prevents the crane from colliding with an obstruction. A 'black box' can be installed in overhead cranes if required. Using over 100 parameters per second (current position, weight of load, etc.), the box can predict the exact lifespan of individual components and the foreseen time until maintenance. A crane can also be equipped with an anti-sway system, which operates using advanced algorithms.
Automated cranes
The type of crane control is chosen with regard to customer requirements and price. Overhead cranes can be remote controlled or cab operated. Each overhead crane has a screen to monitor the operation of all electric motors, the main and auxiliary lift and drive. The latest trend in container handling gantry cranes are control towers, where 66 cranes can be controlled by 16 crane operators from an office stacked with screens. Crane control is easier, faster, cheaper and more effective. Our referential project (in cooperation with the Austrian Künz) of such an advanced logistics system is the HHLA Container Terminal Altenwerder (CTA), Hamburg, in Germany. In 2008, as the first in the world, it was awarded the Container Terminal Quality Indicator (CTQI) standard by Germanischer Lloyd. This international standard measures a terminal's efficiency based on speed, safety, cost effectiveness and logistics connections. At international level, the terminal is not only highly automated but also offers a transparent flow of information and communication using advanced software to attain specific objectives.